Just arrived
... and ... we did it.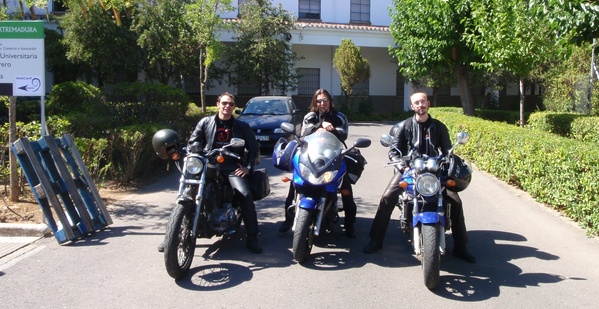 From left to right:
Gismo, AKA for the occasion Luca "Easy Rider" Capello
Lo-lan-do, AKA for the occasion Roland "Motard" Mas
Zack, (yours truly)
We just arrived to DebConf9, after 3 days of motorkbike traveling from Montpellier to Caceres. It has been really funny, especially the last day, biking through some of the Extremadura mountains to avoid the highway.
See you around, most likely at the bar: we really need a Cerveza now.
Update: wanna see us? Luca has made available a short video shooted while driving.